Gearbox Repair
We strive to offer the very best service…
Prime Tool Rebuilders offers a wide range of Gearbox repair services no matter the manufacture. Our highly competent technical staff with many years of experience can provide a quick and efficient service which is performed with a high level of workmanship, just as you would expect from a company with over 40 years of experience in rebuilding and reconditioning gear drive units.
We offer expert repair, diagnosis, overhauls, and testing of complex gearing and power transmission problems. Our service center has access to the most modern measuring equipment and analysis instruments and work with a number of machine and tool manufacturers. The work is thus performed more efficiently and economically, with a high level of quality.
Some of the Brands we Service:
Allen Gears
Amarillo
Brad Foote
Chemineer
Cleveland Gear
Cone Drive
D.O. James
David Brown
DeLaval
Delroyd Worm Gear
Dodge
Dorris
Falk
Farrel
Flender
FMC
Foote-Jones
General Electric
Hansen
Hitachi
Holroyd
Horsburg & Scott
Lightnin
Link-Belt
Lufkin
Maag
Marley
Mitsubishi
Mixco
Morse
Nuttall Gear
Philadelphia Gear
Renk
Renold
Rexnord
Sterling
Sumitomo
Western
Westinghouse
WestTech
Wilson Gear
Winsmith
and more…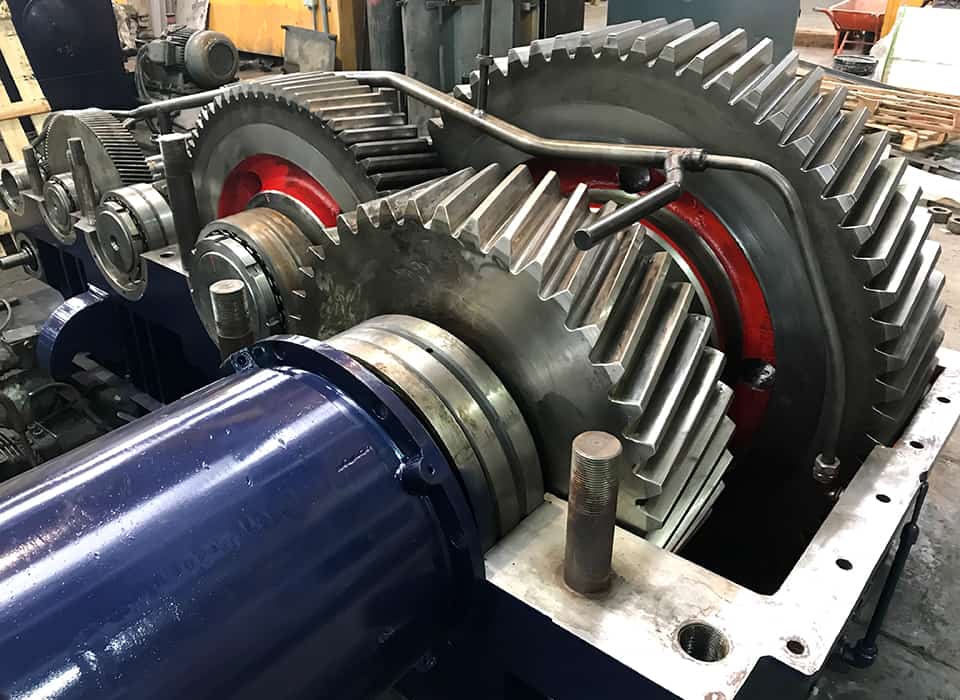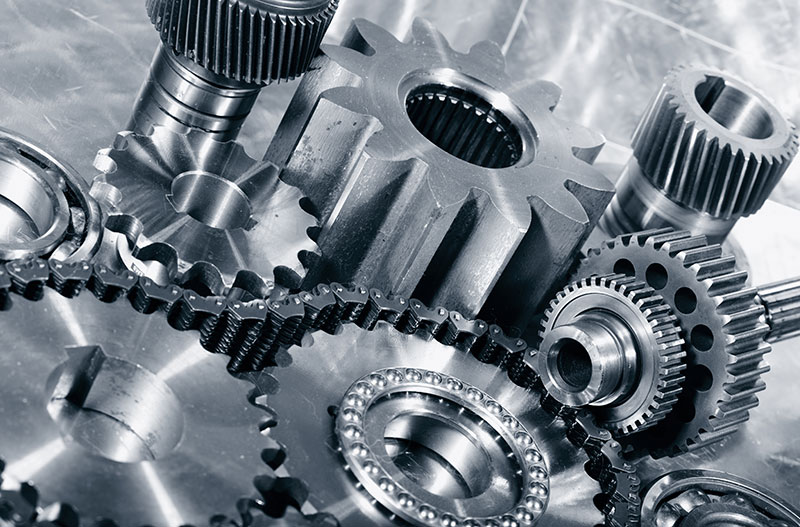 Spare Parts Delivered or Specifically Made
Our huge spare parts warehouse carries components for many different types of gear and power transmission units. With modern equipment and specialized techs, we can quickly make parts which are either obsolete or not in stock, regardless of who the OEM may be. We offer the following services:
High-quality gears and parts matched to original specification, tested, and specifically designed to each OEM's quality standards for superior performance.
Full interchangeability and drive uptime for customers to keep gear drives and power transmission systems operating like new.
Our team can offer turnaround times through specific programs focused on shortened lead times.
Our technical staff is comprised of highly skilled professionals with many years of combined experience. Predictive maintenance repairs prevent unscheduled downtime, lowers costs, and increases operational reliability. Prime Tool Rebuilders helps with all these goals as you maintain the critical components that keep you in motion.
Regardless of the Age or Condition of your Equipment, We have a Solution
PTR is well positioned to quickly and efficiently deliver total support with an unmatched OEM type experience, without paying the "arm and leg" costs and waiting the 8-12 week lead-times. Our highly skilled engineers and technicians are available 24/7 to respond to customer needs, troubleshoot problems, and offer reliable solutions.
Remanufactured Gear drives
Falk, Link-Belt, FMC, and Rexnord service parts
Drive exchange programs
All OEM unique Gear drives and reducers serviced open gears, custom gear elements, and engineering upgrades.
National and International Service Available
Our services also include the following:
Reverse engineered gear sets
Bearings, seals, shims, and gearbox accessories
Custom gears, pinions, and shafts for ALL drives
Design improvements and Performance adjustments
Spares Programs
Failure analysis
Equipment tests, ultrasound, and magnetic resonance tests
We provide innovative and proactive solutions ideal for all makes of gearboxes and all models of gear equipment. Let's turn your situation from disabled to enabled with PTR!